Fraud Summit
Dallas
November 18, 2014 - Hyatt Regency Dallas
ISMG's Fraud Summit is a one-day event focused exclusively
on the top fraud trends impacting organizations and the
mitigation strategies to overcome those challenges.
SCHEDULE
Retail Breaches: What is the Bank's Responsibility?
The recent Target and Neiman Marcus breaches led not only to the potential compromise of tens of millions of payment cards - but also to finger-pointing among merchants and financial institutions about who ultimately is responsible for the breaches. Are the breaches the fault of the merchants, whose retail systems were hacked? Or are they the fault of the financial services industry, which remains wedded to the fundamentally-flawed magnetic stripe payment card? And can any significant anti-fraud progress be made if we continue to build upon a 50-year-old electronic payments infrastructure? Banking/security leaders, retailers and anti-fraud experts debate these questions and more in a lively panel discussion.
Account Takeover: Re-Assessing Strategies and Solutions
It has been nearly three years since the FFIEC issued updated guidance aimed in part at curtailing incidents of corporate account takeover. Yet, banking/security leaders today say their current anti-fraud investments have done little to reduce fraud incidents or losses. What approaches work best to deter and detect account takeover? And what do the latest court rulings say about the distinct roles and responsibilities of the bank and the customer when it comes to fraud prevention?
The Mobile Banking Threatscape
Mobile banking is still in its infancy, but experts predict it soon will be the dominant banking and payments channel. What are today's key mobile fraud and security risks, and how are they evolving? How prepared are banking institutions to mitigate these risks? This session reviews emerging mobile malware attacks and compromises to out-of-band authentication. What are the new socially-engineered schemes aimed at mobile, and why are they often successful?
Insider Fraud Detection - The Appliance of Science and Artificial Intelligence
See the startling results of meticulous analysis of hundreds of real-life insider attacks and learn about new technologies that are able to detect the anomalous behavior patterns often before fraud occurs.
The analysis results clearly indicate that, contrary to the majority of headlines, stealthy insiders pose a huge fraud risk to organizations, flying far under the radar for extended periods of time. These insiders are often senior, trusted staff with privileged access to accounts and valuable data. Alternately, innocent employees become pawns when they fall victim to social engineering or targeted attacks that lead to fraud. The following questions will be answered:
How can I predict and/or detect an internal attack?
What is the ratio of internal to external fraud attacks and their associated value?
What types of attacks do internal actors carry out and why?
The Trojan War: Responding to the Evolution of Cross-Channel Attacks
Banking Trojans are ever-evolving, with new code and attacks emerging daily. Many of these Trojans - Zeus and SpyEye are the best known - infect end-users' PCs and mobile devices through socially-engineered schemes such as phishing and smishing. But increasingly, malicious code infects devices in automated ways, such as drive-by downloads. Often, a device can be infected with little action from the actual end-user. This session tracks the evolution of banking Trojans, with emphasis on how to defend against emerging cross-channel attacks.
Payment Card Fraud and the Merchant Challenge
Payment Card fraud remains a top challenge for financial institutions. The latest wrinkle: Breached retailers such as Target and Neiman Marcus, whose compromises led to wholesale card fraud. Card issuers absorb increasing losses linked to debit and credit fraud, yet they have little control over the third-party points of compromise. Hear how institutions are fighting back with behavioral analytics, merchant/customer education campaigns and detection technologies that trace fraud back to the point of compromise.
The Role of Big Data in Fraud Detection
Banking institutions create and store volumes of data, but integrating and applying that information in a meaningful way has proved challenging. With the correct tools, big data can help institutions discover anomalous behavior and expose fraudulent activity, but doing so requires new strategies, solutions and skills. Learn how to create the appropriate mix of expertise, experience and solutions to make meaningful sense of big data for fraud detection and prevention.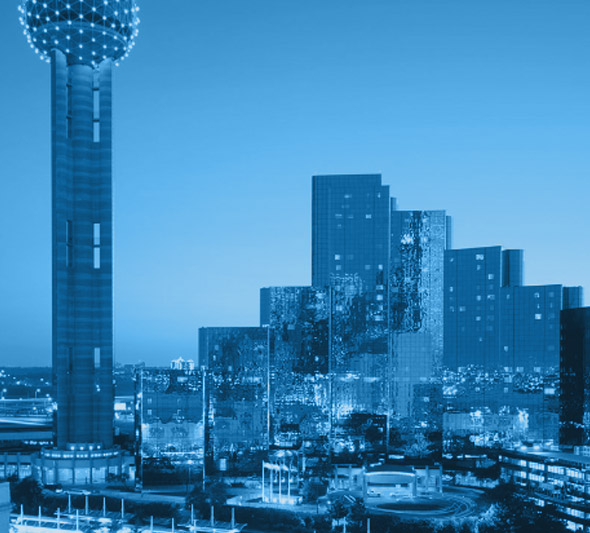 VENUE
Hyatt Regency Dallas
300 Reunion Boulevard
Dallas, TX 75207

Discover one of the city's most iconic downtown luxury hotels, sophisticated enough to please the most discerning business traveler. Take advantage of the downtown Dallas location. This landmark hotel is attached to the Reunion Tower, and adjacent to the historic district, West End, entertainment district, sports arenas, shopping meccas, business headquarters and Dallas Convention Center.
SPONSORS
The ISMG Fraud Summit Series is made possible through the support of it's sponsors:
SUPPORTING PARTNERS