Fraud Summit
London
September 23, 2014 - London Marriott Hotel Grosvenor Square
ISMG's Fraud Summit is a one-day event focused exclusively
on the top fraud trends impacting organizations and the
mitigation strategies to overcome those challenges.
SCHEDULE
SESSIONS
8:00 am - 9:00 am
Registration, Breakfast & Exhibits
9:00 am - 9:30 am
The last five years have seen an explosion of technological innovation which brought many opportunities for business growth. Combined with the associated changes in socio-economic behaviours, the pace of change has also brought new risks and opportunities for criminals to become even more innovative.
Whilst providing a whistle-stop tour of the current fraud landscape in Europe, this thought-provoking presentation will provide answers to questions many are grappling with:
What are the current fraud trends and what has changed?
Is there a balance between generating income and managing fraud?
What do we need to look out for when trying to manage fraud in the next few years?
How should organisations evolve to keep ahead of the criminals?
Presenters:
Tom Field - Vice President - Editorial, ISMG;
Neira Jones - FBCS, MSc, Independent Advisor & International Speaker.
9:30 am - 10:00 am
This session provides a detailed review of BankInfoSecurity's "Faces of Fraud" survey focused on the European market. Receive insights and expert analysis on topics such as:
How are the areas of retail, payment card, in person, insider and mobile fraud evolving?
Which aspects of the new Canadian legislation are most impactful in fighting fraud?
Today's most predominant and damaging fraud incidents impacting banking institutions and their customers;
New anti-fraud investments institutions are making to thwart the fraudsters and satisfy the demands of regulatory agencies.
Presenters:
Tom Field - Vice President - Editorial, ISMG;
John Lyons - CEO, International Cyber Security Protection Alliance.
10:10 am - 10:40 am
Session Preview:
Contact centers increasingly are the key "soft" targets for fraudsters who impersonate legitimate customers to alter or obtain information. This information is then used to facilitate direct and cross-channel fraud, which can be very difficult to tie back to the call-center entry point. How do fraudsters conduct these attacks, and how can financial institutions fight back with voice biometrics and other technology solutions?
Presenters:
Tom Field - Vice President - Editorial, ISMG;
Matt Anthony - Vice President of Marketing, Pindrop Security.
ATM skimming attack sophistication, and recent global upticks in ATM cash-out schemes, have put a spotlight on ATM-related fraud. Banking institutions, in particular, have struggled to keep up with some of these emerging ATM fraud schemes. One challenge banks and credit unions face is that their ATM networks are often made up of terminals from multiple manufacturers. That's made anti-skimming hardware and software upgrades or other retrofitting on existing equipment difficult.
In this session, Graham Mott, head of development at LINK Scheme will walk attendees through the types of fraudulent attack that are being used today and offer advice on how to counteract the schemes.
Presenters:
Tracy Kitten - Executive Editor, BankInfoSecurity & CUInfoSecurity;
Graham Mott - Head of Development, LINK Scheme.
10:40 am - 11:00 am
Break
11:00 am - 12:00 pm
Part1: Creating Actionable Intelligence, the Advances in Threat Information Exchange
Collecting security- and fraud-related data from multiple sources can often just result in creating a very large pool of unrelated facts. But begin to add context to that data and you now have information. Triangulate multiple pieces of information together and you can create intelligence, indicative of a real and active threat. This session will answer questions such as:
How can I create actionable intelligence from data feeds?
How will emerging threat information exchange specifications such as TAXII/STIX affect our ability to collect and share standardized threat information with the broader community?
How do I best select and combine internal context and event information with the various open source and commercial external threat intelligence feeds available?
Part II: Visualization of Big Data Analytics for Proactive Fraud Detection
Big Data - everyone is talking about it, but what are organizations actually doing with it to detect and prevent fraud? Despite the hype, there are many powerful, targeted applications for the analysis of large amounts of gathered data. In this session, we will look at findings from a massive scale real life global network activity and transaction monitoring.
Presenters:
Marco Morana - SVP, UK Financial Institution;
Alisdair Faulkner - Chief Products Officer, ThreatMetrix.
See how the detailed analysis of millions of voice-based transactions has produced a "signal in the noise." From large-scale analysis, clear patterns emerge of how stolen payment card information is actually qualified, updated and adapted for monetization. This process is most often carried out by social engineering at the call centre. In a large, real-world deployment, voice biometrics learned these patterns and drastically reduced losses.
Presenters:
Tom Field - Vice President - Editorial, ISMG;
Mark Lazar - Global Vice President, Fraud and Identity Solutions, Verint.
12:00 pm - 1:00 pm
Luncheon
1:00 pm - 2:00 pm
Part 1: Bitcoin Fraud - The Perfect Crime
Bitcoin, a next-generation crypto-currency whose origin is shrouded in mystery, is receiving growing attention from cybercriminals and is perhaps the largest real-world testing lab for the effects of trust on consumer and business demand. This fascinating presentation will demonstrate how Bitcoins are acquired and exchange hands, and show how Bitcoin digital wallets can be easily compromised.
Part II: Do They Know Who You Are? Musings on Identity & Authentication
Whether mobile, at work or at leisure, our digital footprint has increased many folds over the last ten years, and with the average person having 26 password-protected accounts but only five different passwords, it is no wonder that ID theft represented 60% of all UK fraud in 2013. Join this session as we take a fast paced tour of the current industry landscape and provide answers to the questions many organizations are grappling with.
Panelists:
Uri Rivner - Head of Cyber Strategy, BioCatch;
Patrick Vowles - Content Director, ISMG;
Neira Jones - FBCS, MSc, Independent Advisor & International Speaker.
Insider Fraud Detection - The Appliance of Science
See the startling results of meticulous analysis of hundreds of real life insider attacks and learn about new technologies that are able to detect the anomalous behavior patterns often before fraud occurs. The analysis results clearly indicate that contrary to the majority of headlines, stealthy insiders pose a huge fraud risk to organizations, flying far under the radar for extended periods of time. These insiders are often senior, trusted staff with privileged access to accounts and valuable data. Alternately, innocent employees become pawns when they fall victim to social engineering or targeted attacks that lead to fraud.
Presenters:
Tracy Kitten - Executive Editor, BankInfoSecurity & CUInfoSecurity;
Jeremy Strozer - Exo-Endoparacologist, Carnegie Mellon University CERT Insider Threat Center.
2:20 pm - 12:00 am
Online banking provides great conveniences to end users and its usage is increasing daily. Fraudsters are constantly developing new attacks for this service, so the security of this sensitive information it provides access to is constantly being put to the test. Brazil is often the testing ground for new fraudster attacks. Join this session as Rafael Abreu, International Sales Manager, at Diebold and León Vitor Rodrigues, Information Security and Architect Manager at Banco Mercantil do Brasil walk you through a real-world banking scenario and how to fight against online banking fraud.
Presenters:
Tracy Kitten - Executive Editor, BankInfoSecurity & CUInfoSecurity;
Rafael Abreu - International Sales Manager, GAS Tecnologia, Diebold.
Adversarial Machine Learning for Fraud Detection - How Can Organizations Benefit from the Pioneering Work of the NSA and Facebook?
Mounting an effective defense against cyber-attacks requires detection techniques that can evolve as quickly as the attacks themselves. Without the ability to automatically adapt to detect new types of threats, an anti-fraud solution will always be a step behind the fraudsters. Join this session and learn how adversarial machine learning can be effectively used to deter fraud. Dr. Ian Howells, CMO at Argyle Data will walk listeners through how the NSA and Facebook have successfully used adversarial machine learning techniques to deter fraud.
Presenters:
Ian Howells - CMO, Argyle Data;
Tom Field - Vice President - Editorial, ISMG.
3:30 pm - 4:30 pm
Part I: Fraud Investigations: How to Work Effectively with Law Enforcement and Government
In this session, Detective Inspector Steve Strickland, Academy Founder and Senior Police Lead of the City of London Police walks attendees through fraud from the law enforcement perspective. He highlights law enforcements counter fraud priorities, describes the policing model of investigation, and reviews how organizations can work more effectively with law enforcement.
Part II: Navigating the European Legal Landscape
As anti-fraud and anti-corruption laws are being enforced aggressively on both sides of the pond, companies and public bodies are faced with sometimes conflicting requirements to comply with. Balancing corporate ethics, requests for data or requirements to retain data, and data protection regulations can be challenging. In this presentation a panel of legal experts help organizations understand the changing legal landscape, how organizations can prepare for the changes, and hear practical solutions to the challenges of compliance.
Panelists:
Tom Field - Vice President - Editorial, ISMG;
Steve Strickland - Vice President - Head of Anti-Bribery and Corruption, Europe and Middle East. Barclaycard;
Shona Harper - Chief Privacy Officer for Europe and Asia-Pacific, TD Bank;
Seth Berman - Executive Managing Director, Stroz Friedberg;
Rohan Massey - Partner, McDermott Will & Emery UK LLP.
Mobile banking is growing out of its infancy and experts predict it will soon be the dominant banking and payments channel. With the vast array of endpoints being utilized, multiple threat vectors are being introduced. How are the threats of rogue mobile apps, mobile malware and SMiShing evolving? What are the risks inherent in mobile payments? This session reviews these emerging mobile malware threats, their impact on banking institutions and the latest technology solutions to help mitigate the risks.
Panelists:
Tracy Kitten - Executive Editor, BankInfoSecurity & CUInfoSecurity;
John Walker - Director of CSIRT and Cyber Forensics, Cytelligence;
David Duncan - Chief Marketing Officer, Webroot.
4:30 pm - 5:00 pm
Closing Remarks
5:00 pm - 6:00 pm
Cocktail Hour/Networking in Exhibit Area
VENUE
London Marriott Hotel Grosvenor Square
Grosvenor Square
London, W1K 6JP

The London Marriott Hotel Grosvenor Square's prime location puts the best of Mayfair and London at your doorstep. Minutes away from Buckingham Palace and Hyde Park in the heart of London and just 5 minutes walk away from Bond Street Tube station on Central and Jubilee Line
SPONSORS
The ISMG Fraud Summits are made possible through the support of their sponsors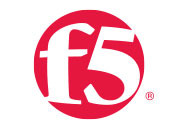 SUPPORTING PARTNERS